Restaurant & Bar Ö with Cigare Lounge
Discover our Cool Restaurant & Bar near Zurich Oerlikon Bahnhof
Ö succinctly stands for Oerlikon – the district with which Hotel Sternen Oerlikon has been closely associated since 1897.
At Restaurant & Bar Ö we serve classic dishes with a modern twist and regional specialities. We use high quality, seasonal products and aim to impress our guests with a constantly changing menu, special promotions and our warm and charming service. We are proud to serve over 30 gins and matching tonics at our bar. In our 'Salon du Cigare' smoking lounge, locals meet with guests from all over the world for an aperitif or nightcap after an eventful day.
Visit now our Restaurant and Bar in Zürich Oerlikon!
Opening hours:
Monday to Friday: 11.30 AM to 12 PM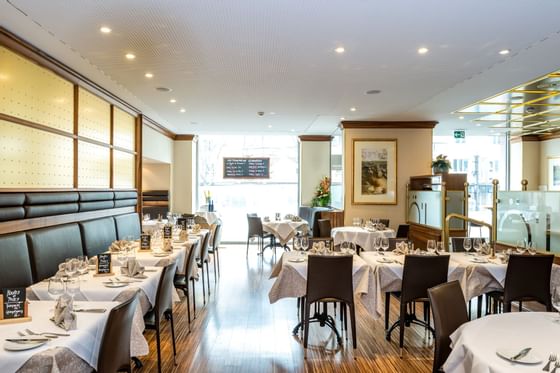 Enjoy classic dishes with a modern twist and regional specialties. Our seasonal special menus, varied daily menus and the special food events provide a lot of variety for our guests. Our restaurant offers an elegant atmosphere, you will not find anywhere in Zurich Oerlikon.
Our Menus:
Read More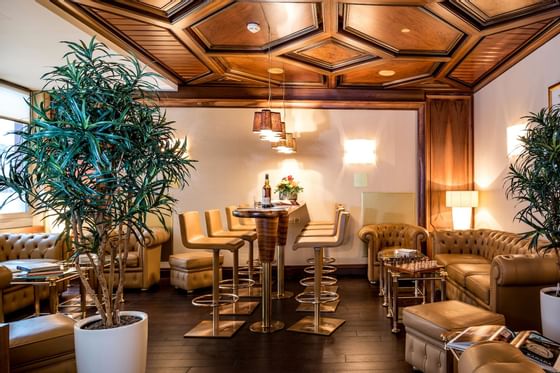 Our Salon du Cigare is an insider tip in Zurich Oerlikon. Connoisseur visit us regularly to enjoy a cigar and nightcap in our comfortable leather chairs. We serve over 30 gins with matching tonics and other high quality spirits and wine in our cigar lounge and bar.
Our Menus:
Read More