Sport: Urbansurf Zurich
Sport: Urbansurf Zurich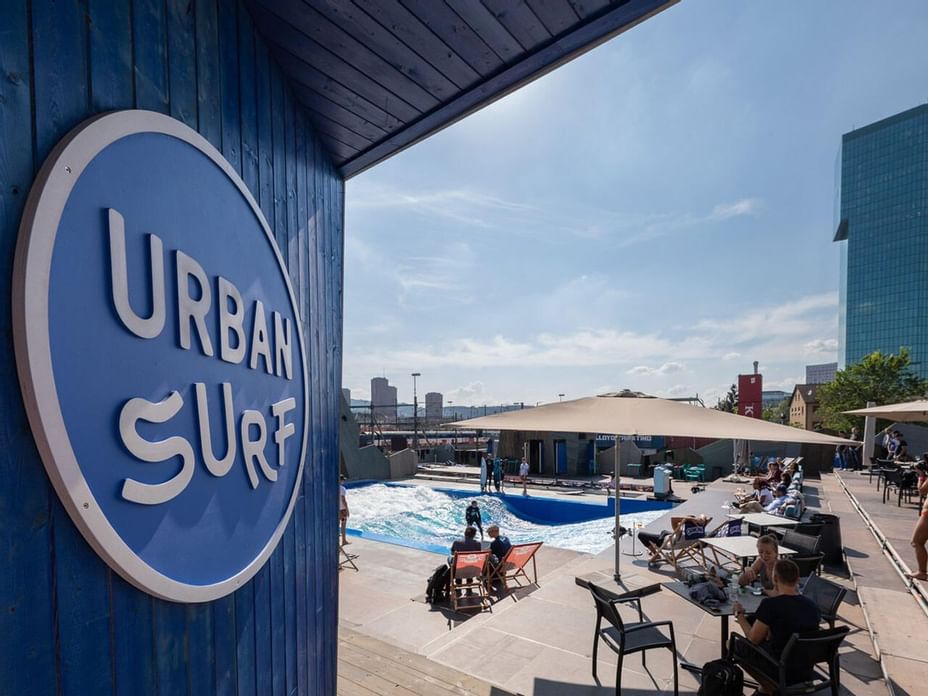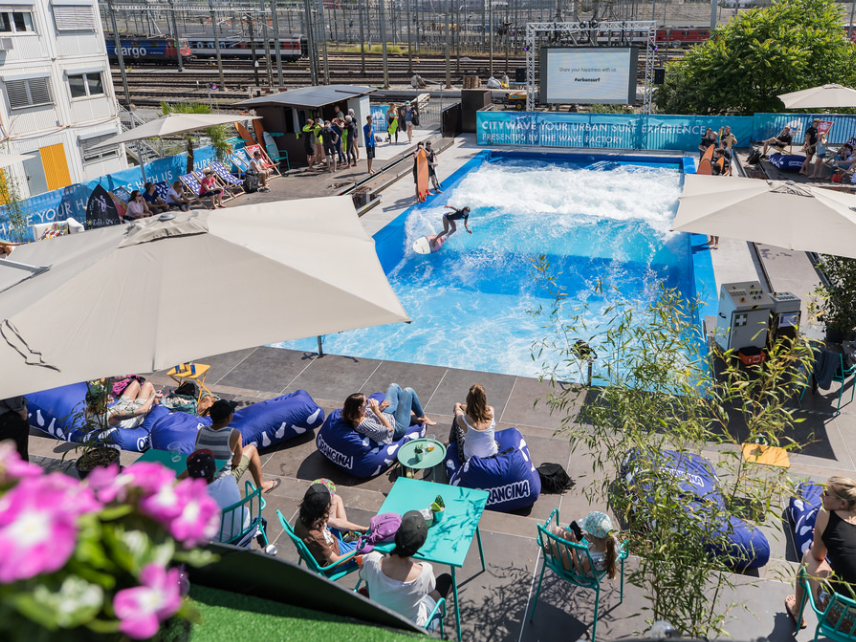 Sport: Urbansurf Zurich
Surf in the heart of the city: the "Urbansurf platform" – an endless wave giving rise to an authentic surfing feeling – will be installed directly next to the city garden, "Frau Gerolds Garten".
The presence of and assistance by professional surf instructors means that the wave is also suitable for novices. Padded walls and a sufficient water depth prevent users from being injured when they fall.
The platform is open to the public and access is free of charge. A fee is payable for a surf session. Up to 10 surfers can ride the wave alternately at any one time in 45-minute slots, which can be booked online or directly on location.
Besides the spectacular sporting prowess, spectators can enjoy cold drinks, live music, and delicious food from a varied range of cuisine. Various events also provide additional entertainment.
Urbansurf Zürich
Geroldstrasse 11c
8005 Zürich
Phone: +41 76 224 42 24