Nightlife: Mascotte
Nightlife: Mascotte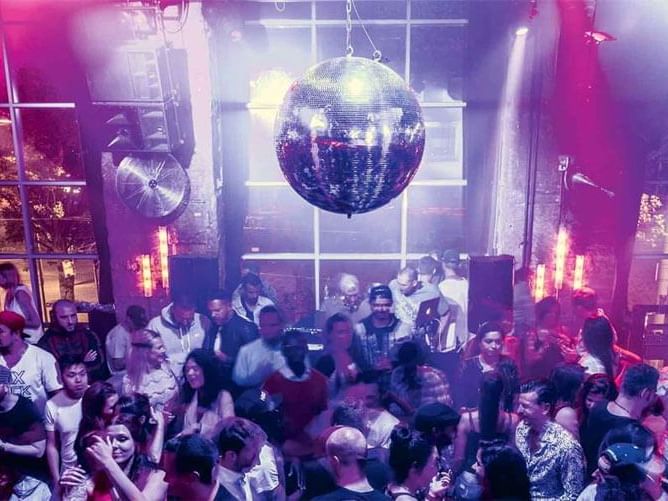 Today's Mascotte is one of the oldest «clubs» in Switzerland and is therefore closely linked to the history of the famous Corso House and the cultural history of Zurich.
For 100 years now (the official opening was on January 13, 1916), the "Palais" mascotte has been located on the first floor of the Corso House, right on the largest square in Switzerland, Sechseläutenplatz, between the Zurich Opera and Bellevue. A total of 4 generations have already met behind the four large windows of the mascotte for an evening drink ... be it to dance, to listen to live music or simply not to be alone. In the 1920s and 1930s, the best-known artists from Europe and overseas performed in the Corso, including names such as Josephine Baker or the young Louis Armstrong.
The Variété, which opened in today's Corso cinema in April 1900 and was only intended as a meeting place and club for clubs and guilds, was even used a few years earlier for theater, all kinds of cabaret and first film screenings.
The interior of the "Palais Mascotte" was rebuilt for the first time in 1934. At that time, the Mascotte still presented itself as a Viennese café, without the upper floor in a very generous Art Deco robe, with elegant zebra armchairs by design icon Alvar Aalto, fine parquet, the famous mural by Max Ernst (now admired in the Kunsthaus) and in extremely simple white. Max Bill designed the still existing Corso lettering on the roof.
The fifties and sixties were the time of big bands, dance music and live concerts, followed by the first Swiss go go girls. After a renovation, the mascotte was acquired by the city around 1970 and placed under protection. Samy Davis Jr., Hazy Osterwald or Pepe Lienhard performed live in the "mascotte". In 1977 Udo Jürgens and Freddy Burger took over the club ... at a time when the first disco's were created.
At the beginning of the eighties, her "mascotte" with the first laser light from Switzerland, together with the later "Roxy", was the undisputedly popular disco in the city. Even then, there was always a visit from stars and starlets of the national and international show scene ... like Mötley Crue or Falco.
Since Feb 2004, the company has been on a very successful course under vigorous management. With a wide-ranging club and music program (8 days a week), live concerts by international bands & DJs, show cases, comedy and other cultural events, you address an interested, urban audience and are undoubtedly linked to success and glamor of the house so steeped in history.
Mascotte
Theaterstrasse 10, 8001 Zürich
0041 44 260 15 80