Gin: Elephant London Dry Gin
Gin: Elephant London Dry Gin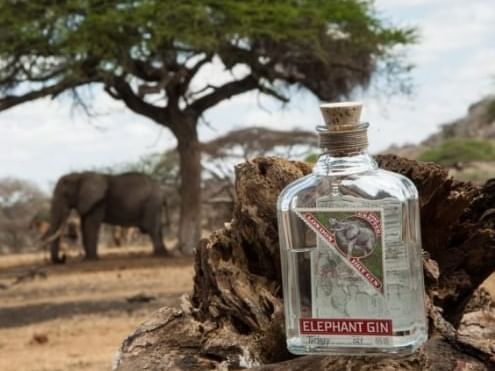 Gins we love
In preparation for the gin festival on Friday, September 4th, 2020, we will be presenting one of our favorite gin's every week. We start with: The «Elephant London Dry Gin» from Africa. A large part of the proceeds will be used to save this beautiful animals. So to enjoy with a clear conscience.
Elephant London Dry Gin
When traveling through Africa, the mysterious continent magically captured Robin Gerlach, Tessa Wienker and Hernry Palmer. Together they decided to make an "African" gin - more precisely a gin in favor of the endangered elephant. 15 percent of the proceeds from each bottle go to the animal welfare organizations that are committed to the survival of the pachyderms.
Botanicals
14 botanicals, including juniper, rare African herbs, fruits and roots such as African lion's ear, Buchu leaves, devil's claw and the baobab fruit.
Our perfect serve
We drink this dry gin with Fever Tree Indian Tonic Water and garnish the gin with apple and ginger.