Excursion: Zoo Zurich
Excursion: Zoo Zurich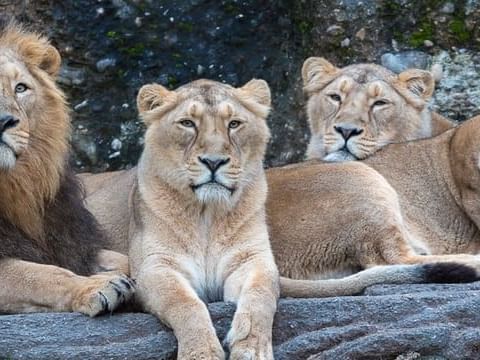 The almost 90-year-old Zurich Zoo is idyllically located on the Zürichberg in the Fluntern district. The zoo is located above the roofs of the city in the countryside, but can be reached quickly and easily from the city center.
Around 4,000 animals in 380 species live in Zurich Zoo. The oldest inhabitant is called Nigrita and is a Galápagos giant tortoise. She is over 70 years old and has been at Zurich Zoo since 1946.
Zurich Zoo is an ambassador between people, animals and nature. With eventful initiatives and programs, he contributes to the survival of biodiversity and takes care of knowledge transfer for young and old.
The following facilities await visitors to Zurich Zoo:
Lewa savannah
White rhinos, giraffes and grevyzebras live side by side peacefully in the zoo's largest facility.
Masoala rainforest
Geckos, turtles, snakes, parrots and many other rainforest inhabitants live here.
Australia facility
Koalas, kangaroos, giant monitor lizards and emus enjoy their own facility.
Kaeng Krachan Elephant Park
Eight Asian elephants live in this wonderful facility.
Aquarium
700 fish and around 70 species frolic in eight large pools, each of which represents a habitat. The penguin facility can also be found at the aquarium.
Mongolian steppe
Bactrian animals, yaks and cashmere goats live here.
Pantanal
Capybaras, squirrel monkeys, anteaters and other species love the South American climate in this complex.
Zoolino
Dwarf goats, pigs and other pets and farm animals are happy to be petted here.
Zoo Zurich
Zürichbergstrasse 221, 8044 Zurich