Excursion: Sightseeing on the Water – on a Limmat River Cruise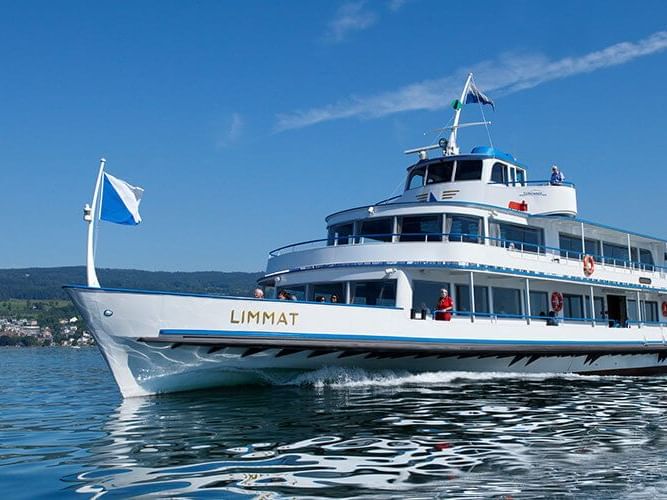 Past the historical guild houses, Zurich's Town Hall, the Lindenhof and the Grossmünster church: a Limmat River Cruise takes you from the National Museum up the River Limmat to Lake Zurich and back again. The motorized boats, "Felix" and "Regula", are named for Zurich's patron saints, while "Turicum" bears the city's ancient Roman name. All of them have glass roofs, so that passengers can enjoy the beautiful views of the picturesque Old Town and Lake Zurich from wherever they are sitting.
The Limmat River Cruises operate between April and October. The stretch between the National Museum and the Zürichhorn takes approximately 25 minutes, while the entire round trip lasts around 50 minutes. The boats are not suitable for wheelchairs.
Zürichsee Schifffahrtsgesellschaft
Mythenquai 333
8038 Zürich
Tel. 0041 44 487 13 33
ahoi@zsg.ch
www.zsg.ch