Excursion: Flip Lab
Excursion: Flip Lab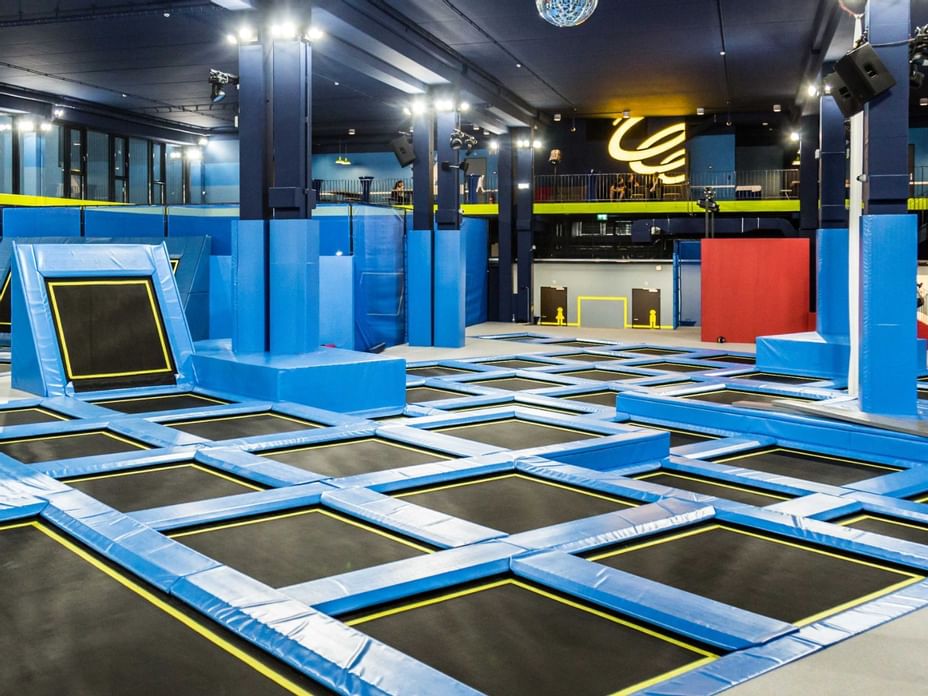 Small whirlwinds, lively bouncy mice and teenagers keen to experiment start on the trampolines in the flip lab in Rümlang to really take off.
There are things that make you feel really happy. Trampoline jumping is one of them. The thrust that catapults you to unusual heights and the moment of weightlessness fascinate tots as well as seasoned semesters. Did you know that happy bouncing makes you fit, trains coordination and even strengthens the immune system?
The 3000 square meter Flip Lab in Rümlang is the perfect destination for everyone who likes to make big jumps. The great thing: there are not only different trampolines, but also a challenging ninja course or a battle beam for funny duels. Try everything yourself and feel the happiness. The Action Hall is open every day so that you and your family can enjoy a good mood at any time.
Birthday kids and guests also get their money's worth in Flip Lab - with the Birthdayflip, a funky birthday idea. First, the crowd of guests has fun at the fun bouncy party or duels at a beam battle, then there is fine pizza or crispy chicken nuggets that hungry acrobats like.
By the way: Secure a guaranteed entry by booking the tickets in advance. It's worth it twice, because the online prices are even cheaper than at the box office!
FLIP LAB Zurich
Oberglatterstrasse 35
8153 Rumlang