Excursion: Uetliberg
Uetliberg – Zurich's Very Own Mountain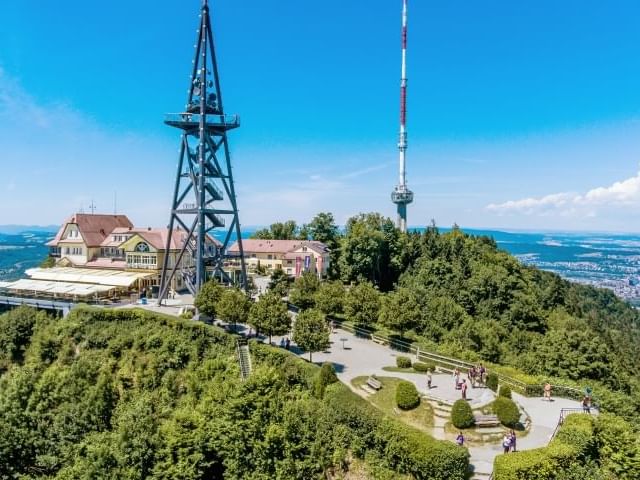 At 2,850 feet above sea level, Uetliberg towers over the rooftops of Zürich. The mountain affords an impressive panoramic view of the city, the lake and the Alps.
The Uetliberg is particularly popular in November, as its summit is often above the blanket of fog that can cover the city at this time of year. In the winter, the hiking trails to the summit are converted into sledding runs.
In summer, there's plenty to discover on well-marked hiking routes, a mountain bike route, and on the Planet Trail. This two-hour walk from Uetliberg to Felsenegg (Adliswil) takes you on a fascinating tour through a model of our solar system.