Best Gelati (Ice Cream) in Zurich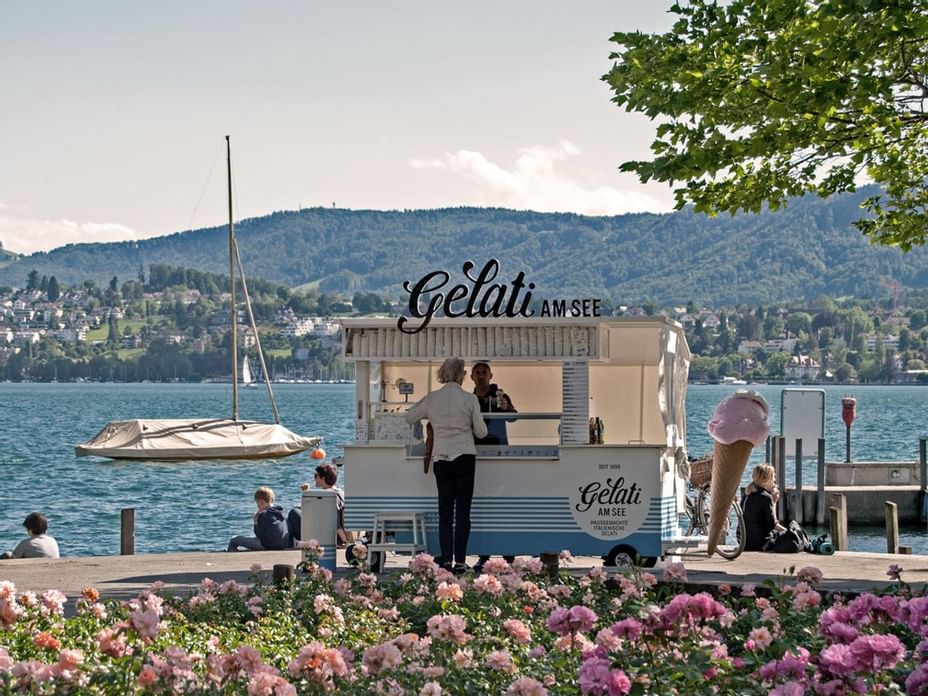 Best Gelati (Ice Cream) in Zurich
The small ice cream stand run by Daniel Kissling is by far the most charming gelateria in all of Zurich. Here happiness is served in the form of a scoop of ice cream.
Both children and adults are equally filled with anticipation as they stand in line at the Gelati am See for one of the mouthwatering sorbets or creamy ice creams. Besides the traditional flavors of vanilla, chocolate and strawberry, there is also Ovaltine, passion fruit or – for the grown-ups – a creation comprising rum and raisins.
The location by the Riesbach harbor, directly on Lake Zurich, is simply perfect – for where better does an ice cream taste than sitting in the sun on the water's edge? Exactly.
Opening Hours
March – October
Monday – Friday, 1.00pm until sunset
Saturday & Sunday, 2.00pm until sunset